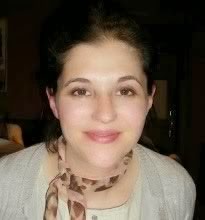 Who is Anita Chapman?
Anita Chapman is a freelance social media manager with clients in the world of books. Since the launch of neetsmarketing in December 2014, clients have included Corazon Books, Jane Corry, Eliza Redgold, Libertà Books, Ellie Darkins, Simon Michael, Anna Belfrage, J.F. Kirwan, Helen Matthews, Sue Bentley, Sue Moorcroft, Rachel Wells, Clare Flynn, Karen King, Charlotte Betts, Nicola Cornick, Anita Kelsey, Hannah Gold and Celia Rees. Read endorsements here.
What packages does Anita offer clients?
Anita's most popular package is the New Client Package, which includes a call or meeting and social media plan in the run up to a book release. Find out more about her Training, Assistance, Promotion packages for authors, publishers and organisations in the book world here. In addition, Anita has run one day Social Media Courses for Writers in London, York and Surrey since April 2015, and she has worked as a tutor at Richmond and Hillcroft Adult Community College, Surrey (UK).
Instagram Live talks with authors:
In March 2021, Anita started doing Instagram Live talks with authors, and so far guests have included Sue Moorcroft, Jules Wake aka Julie Caplin; Christina Courtenay, Celia Rees, Nicola Cornick, Claire Dyer, Kim Nash, and Anna Belfrage. The next guest is Liz Fenwick on 2 February 2022. These talks can be viewed via Anita's Instagram account @neetschapman, and those that have already taken place can be found via Anita's IGTV channel.
---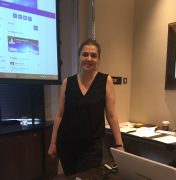 What is the neetsmarketing blog?
Anita's neetsmarketing blog on social media for writers and book marketing was launched in January 2015 with first (and most popular) post A Beginner's Guide to Twitter for Writers, (most recently updated in Oct 2019). Her posts are inspired by questions asked by clients and course attendees. Several authors have written informative posts about social media and book marketing for this blog including: Liz Fenwick, Sue Moorcroft, Liz Fielding; and book blogger Anne Cater has answered questions about the Book Connectors Facebook Group for book bloggers and authors.
When are Anita's next courses?
2020 courses in London and Norwich were cancelled due to the Covid-19 pandemic, and there are no further courses planned at the moment. Attendees learnt how to raise their profiles on Twitter, Facebook, Instagram; how to manage time spent on social media efficiently and about engaging a blog audience. Former attendees have described Anita's courses as informative, easy to understand, confidence-building, inspiring, informal and enjoyable. The day is relaxed and friendly with a sit-down lunch in the venue's restaurant and plenty of refreshment breaks. Find out more here.
Listen to Anita's interviews on Brooklands Radio and read her tips on social media:
Anita was a finalist in The Write Stuff competition at The London Book Fair in April 2018, and in this interview on Brooklands Radio, Anita talks about The Write Stuff, her courses and more. In July 2019, Anita returned to Brooklands Radio for this interview to talk about social media for writers and her courses. In this interview by Charlotte Duckworth, Anita gives a few tips on Twitter, Facebook and Instagram.
Where can you find Anita on social media?
Find Anita on Twitter @neetsmarketing, Facebook on her neetsmarketing Facebook Page, and on Instagram @neetschapman.
See the About page for more information on Anita and her writing.